WELCOME TO
One's Page
in support of One Ummah
Assalamu alaykum,

On the 25th of October, I will be joining the One Ummah brothers iA to cycle from the WEST of England to the East of England all within 3 days, in aid of providing clean-drinking water to our brothers and sisters around the world.

Our Drops of Mercy campaign ensures that clean, filtered and drinkable water is available in refugee camps where hygiene is unacceptable and clean water is scarce.

💧 £200 Hand Pump
💧 £1,200 Borehole Well
📜 Choose A Name and Country

🇵🇰 Pakistan
🇧🇩 Bangladesh
🇹🇿 Tanzania
🇲🇲 Burma/Myanmar
🇺🇬 Uganda
🇰🇪 Kenya

Please DONATE what you can!
Giving Impact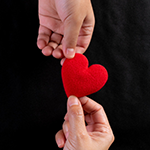 Give A Donation Of
£20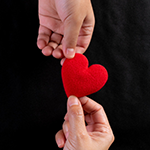 Give A Donation Of
£50
One Ummah
It all started with my first fundraising campaign. Take the step towards making a difference
My Active Campaigns
3 Peaks Challenge Fundraising For Water
£2,184.3
Coming Soon
One is following people you may want to follow
Ahmed Ali
Jamal Uddin
Aysha Begum
Zara Malik
About One Ummah
Total raised with
£190,311.3
With Your Amazing Support
Coming Soon
Our Work
Food Parcels
Supporting people in more than 20 countries around the world.
Clean Water
Combating thrist in the most vulnerable countries around the world.
Eye Operations
With your help we are giving people the gift of sight, a chance to live their lives.