WELCOME TO
Shah Hifjul's Page
in support of Al Ehsaan Academy Leicester
Sadaqah does not decrease wealth. (Muslim)
Allāh says, 'O son of Ādam, spend; I will spend on you.' (Al-Bukhārī)
Nabee Muhammad (sallallaahu alayhi wasallam) said;
*من بنى لله مسجدا بنى الله بيتا في الجنة*
****THE PERSON WHO BUILDS A HOUSE FOR ALLAH, ALLAH WILL BUILD A HOUSE FOR HIM IN JANNAH!!*
Alhamdulillah renovation work is in progress, please continue to help with your duas and donation.
*Al Ehsaan Academy*, (ex crown carpet shop) 94 - 96 Evington Rd, Leicester will be able to accommodate 150+ people for prayers & classes for our children, youth and a community centre.
*Breakdown of the cost*  
**All materials
*Roof work
*Labour 
*Sound system




We are looking for generous donors who can donate *£153.00* (Lillah) towards *one Mussallah*. This will be a Sadaqah e Jariyah for you, your family & your deceases.
The month of Ramadān is a month of generosity. Spending for the cause of Allāh ta'ālā, just like other good deeds, increases greatly in reward during this blessed month.
Donate now ✅
🔸Cash
🔸Online Ehsaan foundation sort code 20-49-17 Acc no 80755168
🔸PayPal search Ehsaan foundation (alehsaanacademyleics)
May almighty accept and reward you in both of the worlds and fulfil all your wishes and he becomes pleased with us.
For more information
On behalf of Al Ehsaan Academy (Ehsaan foundation)
Mufti Shah Hifzul Karim
M: 07883444892
UK registered charity 1178442
*Please share/forward this message with as many people as you can. Please broadcast*
**جزاكم الله خيرا الجزاء
والسلام عليكم ورحمة الله وبركاته
Giving Impact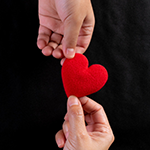 Give A Donation Of
£20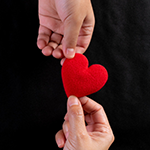 Give A Donation Of
£50
Shah Hifjul Karim
It all started with my first fundraising campaign. Take the step towards making a difference
About Al Ehsaan Academy Leicester
Total raised with
£254.8
With Your Amazing Support
Coming Soon
Our Work
Food Parcels
Supporting people in more than 20 countries around the world.
Clean Water
Combating thrist in the most vulnerable countries around the world.
Eye Operations
With your help we are giving people the gift of sight, a chance to live their lives.