WELCOME TO
Suweyda's Page
in support of Spot Project
Assalamu Alaykum !
Hope you are in the best of Health and Emaan this Ramadan. This Ramadan we are fundrasing for SPOT Education for Girls. Do we realise how fortunate we are to receive the opportunity to be educated or to even pick up a pen and go to school ? This barakah is often overlooked by many of us , and we tend to forget many young girls globally are stripped from attending school. Educating girls is a key factor in helping a community escape poverty. Did you know 2/3 of 774 million people in this world that are illiterate are actually females ? Help us change those stats , by donating you would contribute to ending this vicious cycle and ensuring girls in Gambia are able to read and write. Our target is to raise £2000 to support the construction and education of these girls and donating as little as £1 can fund and change a little girls life. Next February 2023 , we intend to personally fly out to Gambia and ensure your donations are carried out to transform the future of Gambian girls.
Giving Impact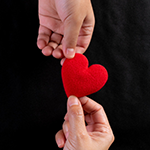 Give A Donation Of
£20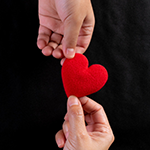 Give A Donation Of
£50
About Spot Project
Total raised with
£2,200,811
With Your Amazing Support
Coming Soon
Our Work
Food Parcels
Supporting people in more than 20 countries around the world.
Clean Water
Combating thrist in the most vulnerable countries around the world.
Eye Operations
With your help we are giving people the gift of sight, a chance to live their lives.