WELCOME TO
Brothers Of's Page
in support of Community Outreach Uk
Sadaqah Jariyah – the merciful gift with ongoing rewards
masjid Habibe Mohammed 
Asalamualikum wa rahmathula.
This campaign is for a masjid and waterwell to be built as sadkha jaria in Uganda for 2 of our beloved brothers that are no longer with us. Nizam uddin & muhammed Ali.  2 of the most humblest brothers we know. They where the soul of any gathering who are truely going to be missed. 
may Allah swt reunite us all in jannathul ferdous  
"When a person dies, their deeds come to an end, except for three: ongoing charity (Sadaqah Jariyah), knowledge that is benefited from, and a righteous child who prays for them." (Source - Sahih Muslim)
Donating to a Sadaqah Jariyah project is one of the most beautiful charities that Allah has bestowed upon us. It provides lasting benefits for both the giver and the receiver, spanning years to come. The opportunity to contribute with such immense rewards is a great mercy from the Most Merciful.
Experience the timeless compassion of Sadaqah Jariyah, a compassionate charity that continues to reward the giver even after their passing. Give Sadaqah Jariyah and reap the blessings year after year.
WHY A MASJID IN UGANDA ?
As you can see from the picture above they dont have a purpose built masjids with bricks and mortar. They have been praying in masjids that are built with banana leaves in the most remote areas of eastern Uganda.At most locations there only water source and masjid is a few miles away. 


We are reaching out to all friends and family  for support in building a mosque for a community in dire need in Eastern Uganda. The construction of a mosque will not only provide a place for the community to come together and pray, but it will also serve as a gathering place for the community to come together for educational, social, and spiritual gatherings.

THE PROPHET (PBUH) SAID,"WHOEVER BUILDS A MASJID FOR (THE SAKE OF ALLAH) THEN ALLAH WILL BUILD A SMALL HOUSE FOR HIM IN PARADISE."(AT-TIRMIDHI)
Giving Impact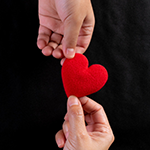 Give A Donation Of
£20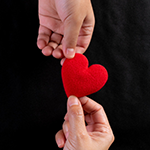 Give A Donation Of
£50
Brothers Of Glodwick
Total raised with

£500
It all started with my first fundraising campaign. Take the step towards making a difference
About Community Outreach Uk
Total raised with
£44,176.9
With Your Amazing Support
Coming Soon
Our Work
Food Parcels
Supporting people in more than 20 countries around the world.
Clean Water
Combating thrist in the most vulnerable countries around the world.
Eye Operations
With your help we are giving people the gift of sight, a chance to live their lives.