WELCOME TO
Jaabir 's Page
in support of Global Relief Trust
MOROCCO EARTHQUAKE  AND LIBYA FLOODS UPDATE
3,000 lives lost as death toll rises in Morocco! As vulnerable mothers, children and families were fast asleep, a devastating 6.8 magnitude earthquake hit Morocco and shocked the world. The colossal impact of this quake has so far claimed over 3,000 lives and injured hundreds more - Inna Lillahi Wa Inna Illahi Rajioon. This death toll is expected to rise!
And Libya underwater, up to 20,000 deaths! 🇱🇾
The scale of devastation in Libya is beyond anything the country could have ever prepared for. The people of Libya are distraught and desperate.
According to The United Nations the disaster in Libya is a 'calamity of epic proportions.' If there was ever a time your help was needed it is now.
Global Relief Trust have identified a trusted partners that are registered  to work in both countries,
If you want to donate to the aid response through GRT then use the link below. We will ensure we support the partner to get the aid to most affected areas in'shaa'Allah 
Please donate generously and share with others🙏🙏😞😞
Giving Impact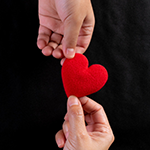 Give A Donation Of
£20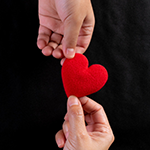 Give A Donation Of
£50
About Global Relief Trust
Total raised with
£1,753,936.3
With Your Amazing Support
Coming Soon
Our Work
Food Parcels
Supporting people in more than 20 countries around the world.
Clean Water
Combating thrist in the most vulnerable countries around the world.
Eye Operations
With your help we are giving people the gift of sight, a chance to live their lives.