WELCOME TO
Alina's Page
in support of Human Appeal
I am partnering up with Human Appeal to raise funds for orphans around the world. These children have been heavily affected by COVID especially being in war zone countries. Let us be a means of change for their lives and ours too 🤍
Supporting an Orphan is the ultimate form of continuous charity, also known as sadqah jariyah. The Messenger of Allah (pbuh) said: "when a person dies, his deeds come to an end except for three: sadaqah jariyah (a continuous charity), or knowledge from which benefit is gained, or a righteous child that prays for him" [Muslim]
 Remember one of the most famous sayings of our beloved prophet (pbuh): " the one who cares for an orphan, and myself will be together in paradise like this 'and held his two fingers stuck to illustrate' " [Bukhari]
Be part of the change, £35 per month sponsors an orphaned child for a month.
£420 sponsors an orphaned child for one whole year
Almost a quarter of all children are stunted from poor nutrition. Every month, 500,000 babies and young children die from preventable conditions and diseases.
With our Orphan and Children's Fund, you can support some of the most vulnerable children with food, warm clothes and school supplies.
Around the world there are currently 140 million orphaned children. There is an enormous need to support the next generation with education and stability in order for them to be able to sustain themselves in adulthood.
It costs £35 per month – that's £420 per year – to cover all the essential needs of an orphaned child. Help us to support vulnerable children by sponsoring an orphan, or donating to our Orphan and Children's Fund today.
Last year, you continued to support 11,959 orphans around the globe. your donations helped us to assist over 3 million people in 15 countries.
This project is 100% Zakat Applicable! Donate your Zakat today!
Please state that it is Zakat in the comment section when making a donation.
Giving Impact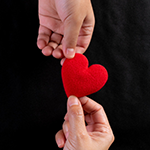 Give A Donation Of
£20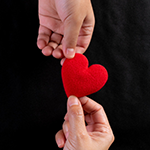 Give A Donation Of
£50
Fundraisers
19

2

1

3
Alina Ali
It all started with my first fundraising campaign. Take the step towards making a difference
About Human Appeal
Total raised with
£350,988.8
With Your Amazing Support
Coming Soon
Our Work
Food Parcels
Supporting people in more than 20 countries around the world.
Clean Water
Combating thrist in the most vulnerable countries around the world.
Eye Operations
With your help we are giving people the gift of sight, a chance to live their lives.