WELCOME TO
Admin's Page
in support of Unity Appeal
﷽
🚨 Unity Appeal for Gaza 🚨
8 Charities, 1 Cause! Let's come together and support the people in need. 🤝
Gaza is in a state of crisis, with over 3,000 lives lost and more than 12,000 people injured. The humanitarian situation is reaching a breaking point, and our support is urgently needed.
Your donations will directly assist with food, water, shelter, and crucial medical care for those affected by this devastating situation.
We urge you to contribute generously to this appeal. Every contribution, no matter the size, makes a significant impact.
Tune in to our LIVE stream on Friday 20th October at 8 PM (BST) to discover more about this appeal and how you can make a difference. 🤝
🖥️ Emanchannel.tv
📺 Sky757
📱 YouTube: https://youtube.com/live/8GYnXO6ssko
Giving Impact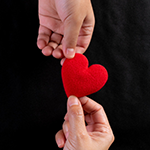 Give A Donation Of
£20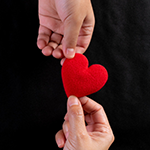 Give A Donation Of
£50
Admin Eman Channel
Total raised with

£70,030
It all started with my first fundraising campaign. Take the step towards making a difference
About Unity Appeal
Total raised with
£240,858.8
With Your Amazing Support
Coming Soon
Our Work
Food Parcels
Supporting people in more than 20 countries around the world.
Clean Water
Combating thrist in the most vulnerable countries around the world.
Eye Operations
With your help we are giving people the gift of sight, a chance to live their lives.